Our Mission & Core Values
Our mission is to help Founders of Technology and Tech enabled companies manage their tax compliance and accounting.
We have a passion for helping Tech Entrepreneurs understand their finances to make better decisions. Starting a technology company is a huge undertaking which is capital intensive, highly competitive and complex. Shay CPA helps founders keep their fingers on the pulse of critical KPIs so they can make decisions faster and have an edge over their competitors.
Shay CPA has built its reputation by delivering hands-on, personalized service and expertise to our clients and have worked with companies that have graduated from prestigious incubators such Y Combinator, Techstars, and 500 Startups. We also work with incubator/accelerator programs across New York City hosting presentations, workshops, and office hours.
We provide quality services that we stand behind.
We act with integrity in all manners of our work and communication.
We believe in having a diverse workforce.
We give back to the community.
Inspire each other to go the extra mile.
Trusted Partner for Founders
Why Choose Us
Technology startups have a 1 in 10 chance of succeeding. The startups we work with have improved their chances of success by knowing their numbers. We offer frank, and timely advice to founders and early-stage employees to give them the vital information they need to stay alive, and make it to the next stage in their businesses growth. Whether your business has just won a business plan competition, raised a seed funding round, or a Series A – Shay CPA P.C. can provide the vital numbers you need to know to make the decisions that are crucial to your success. Knowing your cash burn-rate is the difference between having a business and losing everything. We have helped entrepreneurs successfully navigate through due diligence rounds, board/investor meetings, and exiting their businesses.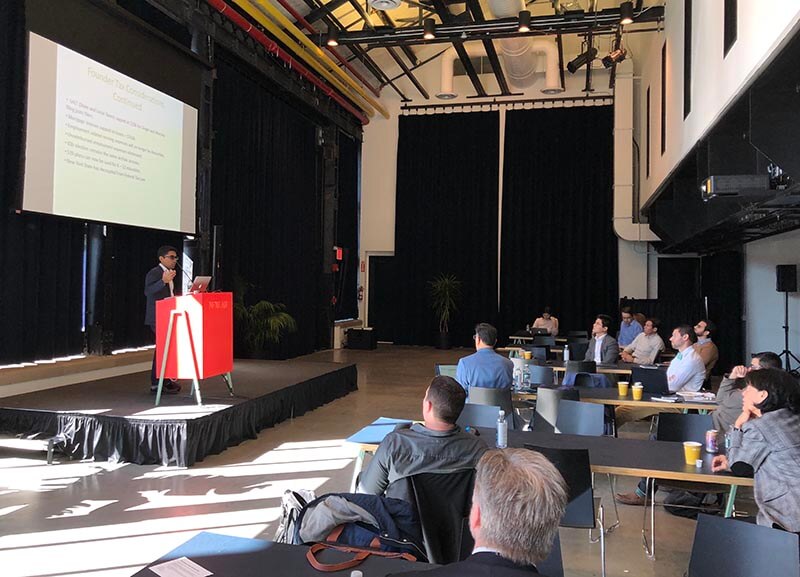 Founders partner with us.
Services that Scale with your Startup
Our Services
We provide tax compliance and accounting services for technology companies and their founders. We take care of the bookkeeping, payroll, cash-flow management, and financial forecasting, so busy founders can focus on the growth of their businesses. Our goal is to help founders establish a strong foundation in their financial operations and compliance so that they can scale as their company goes through multiple rounds of investment and increased headcount. As tech companies start to develop internal finance teams we help CFOs and controllers establish their departments and guide them through financial statements audits, due diligence inquiries, and helping establish financial reporting for board meetings and executives. Founders love working with us because we scale and augment our services with their growth. We are based in New York City, but work with founders nationwide and internationally.
Accounting for Startups
A GREAT set of financial statements informs decision making in real time. It allows you to know your burn rate and runway and understand your KPI's to drive profit margins. We understand that tech startups have nuances like MRR/ARR and Deferred Revenue Recognition. Our trained team loves to get into the nitty gritty of accounting and does not shy away tackling complex transactions.
Taxes for Startups
Founders a Tax Return can be way more than just a compliance exercise - done correctly tech startups can realize valuable R&D Tax Credits that put cash back into your business to extend runway and drive growth, set the founders up to take advantage of favorable capital gains rates through Qualified Small Business Stock treatment (QSBS) and save yourself from making painful errors that can lead to serious penalties for not filing the right forms at the right times.
Akshay Shrimanker
Founder & CEO
Akshay Shrimanker is the founder and President of Shay CPA P.C. He started helping entrepreneurs in New York City's fledgling tech startup scene in 2009 with their taxes and bookkeeping. At first, it was something he did part-time whilst working full-time at WNET – Channel 13 (NYC's PBS station). Soon his passion for working with entrepreneurs led him to create Shay CPA P.C in January of 2014 and devote 100% of his time to work with entrepreneurs and startups.
Apart from Shay CPA P.C, Akshay is also the Past-President of the New York State Society of Certified Public Accountants – Queens/Brooklyn Chapter, and previously Chaired the NYSSCPA Emerging Technology and Entrepreneurship Committee (ETEC). He is a licensed Certified Public Accountant in New York State and has a Bachelors of Business Administration Degree in Accounting from CUNY-Baruch College.
Grace Tsou
Staff Accountant
Grace Tsou graduated from Baruch College with a Bachelor's Degree in Accountancy and a Masters Degree in Taxation. She is currently pursuing her CPA licensure. She is a Certified Quickbooks Online ProAdvisor and Certified Quickbooks Online Advanced ProAdvisor.
Jay Persaud, CPA
Senior Accountant
Jay Persaud graduated from Baruch College with a Bachelor's Degree in Accountancy and a Master's Degree in Taxation. Jay is a ShayCPA boomerang; he started his accounting career as an intern in 2016, left for a Big 4 in 2017, and returned to our staff in 2021. Jay officially earned his CPA license in March 2021.
Kimberly Yee
Staff Accountant
Kimberly Yee graduated from Queens College with a Bachelor's Degree in Accountancy and a Masters Degree in Accounting. She is currently pursuing her CPA licensure. She is a Certified Quickbooks Online ProAdvisor and Certified Quickbooks Online Advanced ProAdvisor.
Elias Bardis
Staff Accountant
Elias Bardis graduated from Queens College with a Bachelor's Degree in Accounting. He is a Certified Quickbooks Online Proadvisor, Certified Gusto People Advisor, and Certified Bill.com Specialist.
Nina Lopez-Ortiz
Operations & Marketing Manager
Nina Lopez-Ortiz graduated from Queens College with a bachelor's degree in English Literature and provides our team with 10-years of client-focused experience from her time in the Indie Literature Publishing world. She also brings to the table 4-years of operational support knowledge, including organic growth marketing from the startup sector.